Ruby Team Sprint 2020 in Paris - Day Four
On day four the transition to Ruby 2.7 and Rails 6 went on. Minor transitions took place too, for example the upload of ruby-faraday 1.0 or the upload of bundler 2.1 featuring the (first) contributions by bundler's upstream Deivid (yeah!). Further Red Hat's (and Debian's) Marc Dequènes (Duck) joined us.
We are proud to report, that updating and/or uploading the Kali packages is almost done. Most are in NEW or have already been accepted.
The Release team was contacted to start the Ruby 2.7 transition and we already have a transition page. However, the Python 3.8 one is ongoing (almost finished) and the Release team does not want overlaps. So hopefully we can upload ruby-defaults to Debian Unstable soon.
In the evening we got together for a well earned collective drink at Brewberry Bar and dinner, joined by local Debian colleague Nicolas Dandrimont (olasd).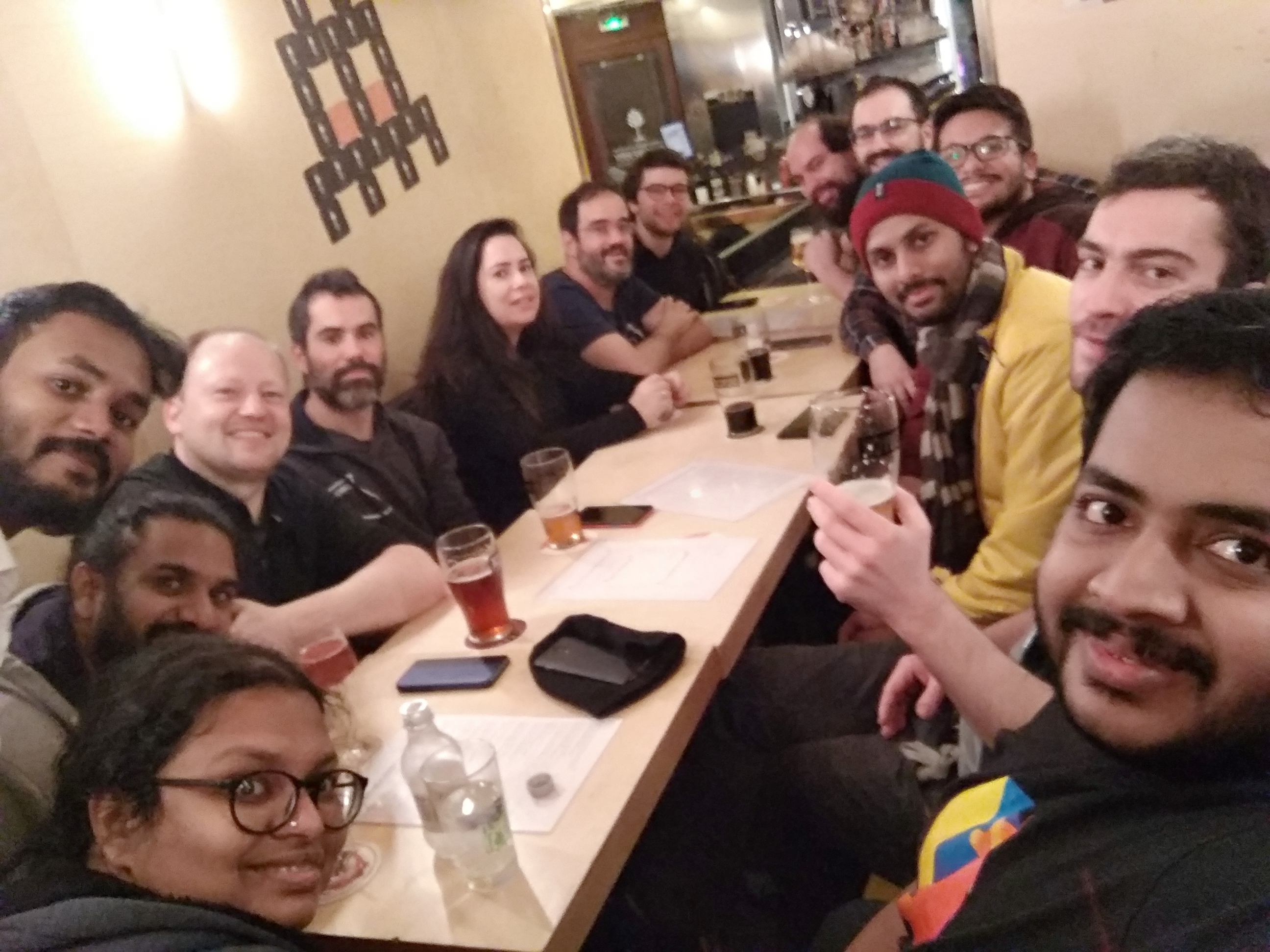 The evening ended at Paris' famous (but heavily damaged) Notre-Dame cathedral.